1) If you're repair plasma tv, this Samsung Plasma TV Training Manual will help to you. (For more plasma tv training manuals and schematic, please login to the Plasma TV members area) :
Samsung_2009 PDP Plasma TV Technical Training Manual.pdf (3.92MB)
2) For the Projection Tv Repair subscriber, here is the LG latest model of DLP Projector service manual for you:
LG HW300Y-JE MFL67213602_0 Ch. FM12A DLP Projector SM .pdf (3.67MB)
---
Surprise Big Offers
One of the biggest offers for membership account to YOU! Don't Miss it!
http://www.LCD-Television-Repair.com
http://www.Plasma-Television-Repair.com
http://www.Projection-Tv-Repair.com
The large discount will end soon. Hurry!
---
How to Repair TV No Signal and AV have Display but No Sound Problem
Model: Hisense TLM2233 LCD TV
Chassis: MST6
Symptom: When in TV mode, the screen shows NO SIGNAL. Try using the AV signal input, got display but no sound.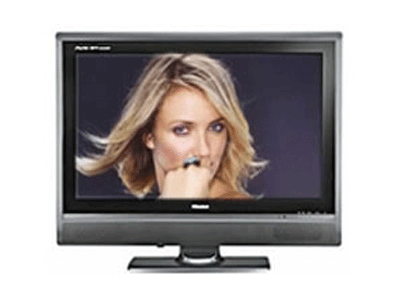 Power on the Tv, screen display NO SIGNAL and it is showing the snow only. The whole Tv control on/off and other function normal. Try to search the TV channel and can't find any TV signal! Changed to AV mode, the screen displays present perfectly but no sound. Even adjust the sound volume to maximum also not change.
Check the TV tuner 5V ok but the 33V missing. Check their tuning boost feedback circuit 12V got 0V! Found the service manual and check their audio section was using the same 12V line too. So both symptom of this lcd tv was causing by this 12V line became 0V.

So trace this 12V line on the mainboard and found this 12V line was supply from power supply secondary side and go through U23 (IRF7314) and reach to Tuner and audio section. This U23 function as a switching control and it can on or off the voltage output. After that measuring Q8 base pin for 0.6V normal, U23 pin 1 got 5V input and pin 7 & 8 output normal 5V. Again measuring Q12 base pin for 0.6V ok, then U23 pin3 no 12V input. After that measuring CN16 pin 5, pin6 got normal 12V supply.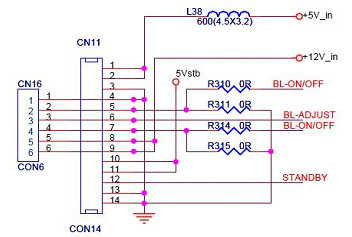 Apparently the problem is in between 12V supply (CN16 pin 5 & 6) through U23 pin 3! Using multimeter ohm range, measure in between the CN16 pin 5 through U23 pin3, the meter reading it about 50+ ohm! If normal value it should be 0 or very low ohm. And this line ohm values sometimes can go to 100~300Kohm too! So the circuit line can get unstable ohm values, that's mean the circuit was intermittently break line. Check the printed circuit board and found the line have circuit hole across PCB bottom side and reach the U23 pin 3. After measure the circuit hole with meter and confirm that circuit hole was causing the break line. Using a thin-wire and insert it into the circuit hole and then solder both side.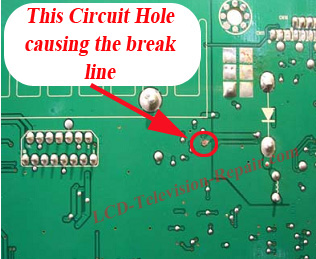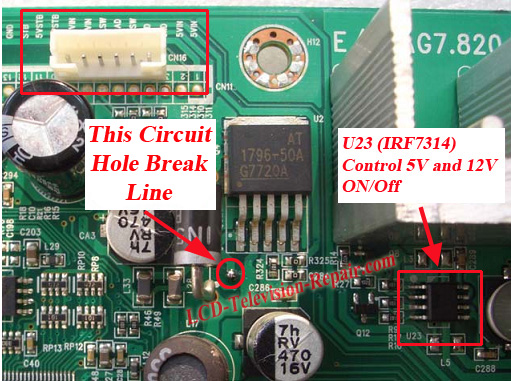 Finally this LCD TV can search the Tv channel and the AV mode can hear the sound. This lcd tv back to normal now!
Conclusion: The circuit hole can be break line, it was because of this circuit line loading heavier electricity (12V & 5V) and resulting in heated completely.
** Today i just received an email from my member. He had using the above repair tips and solved his 50 inch LCD Monitor! Congratulation to him!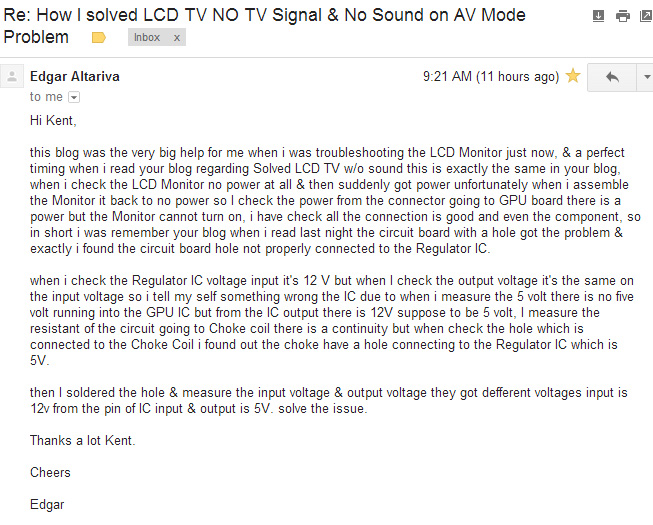 Recommended Troubleshooting and Repairing Guide: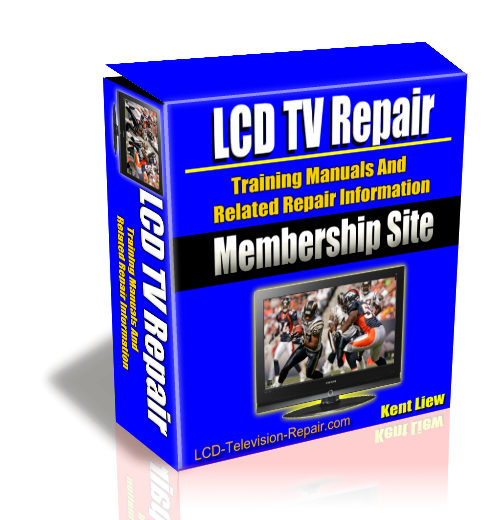 LCD TV Repair Membership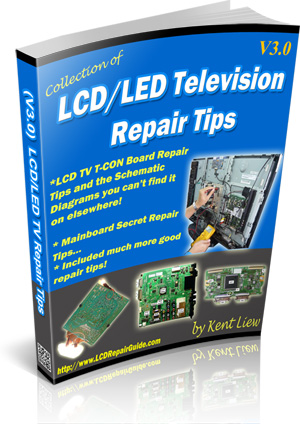 V3.0- LED & LCD TV Repair Tips ebook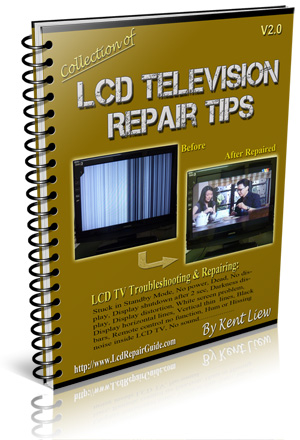 V2.0 - LCD & LED TV Repair Tips ebook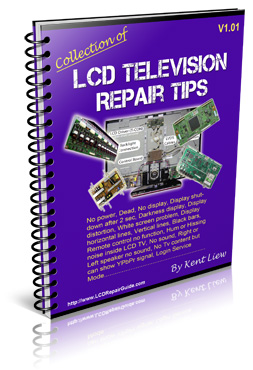 V1.01-Collection of LCD TV Repair Tips
Other Resources:
1) Plasma TV Repair Membership
2) Projection Tv & Projector Repair Membership
3) LCD Monitor Repair Case Histories Vol 2
4) LCD Monitor Repair Case Histories Vol 1
6) Testing Electronic Components ebook
7) SMPS Power Supply Repair Guide
8) Plasma TV Repair Display Fault ebook
9) LCD TV Repair Secrets ebook
10) CRT TV Repair Course ebook
11) Troubleshooting & Repairing LCD TVs Guide